Space Zoo Fangogo: An Interactive Comic Book
I remember back in the days, I was very fond of reading. When I'm tired of playing with my toys and my sister is at school, I would prefer reading. You're probably wondering now, what do I love to read? Part of every child's development, we grew up reading comics. As for me, since my dad is a constant reader of a newspaper everyday, I would grab it when he's done and I would search for the entertainment section where there are snippets of comic strips! (That scenario would be one of the happiest days of my life!) I know, I know, kids are easy to please, at times.
After reading the newspaper comics, I would instantly turn to my sister's Archie comic book. I love the fact that I can relate to the friendship, love and humor that has been the usual theme of the comic series. I actually even find the characters like Archie, Betty, Victoria and Jughead to be quirky and witty both at the same time.
Well, in this app-obsessed world that we now live in, for sure the tech-savvy kids and parents are on the look out for some educational, interactive and affordable storybooks that they can read during their free time. Lo and behold, Applatter readers! Today may not look like the so-called Doomsday yet according to the Mayan calendar. This app review will let us explore The Space Zoo Fangogo!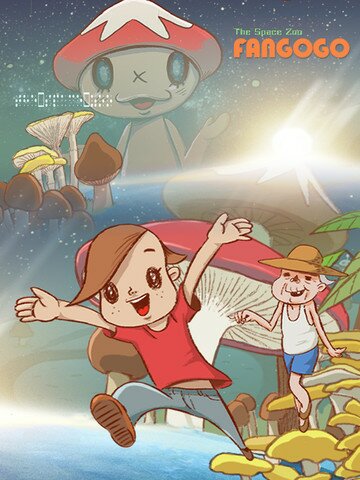 Available for and
We're launching towards the Space Zoo to meet Fangogo and his friends after the cut.
Most children love the animals which they often see in the zoo. During field trips, kids are brave enough to conquer their fear as they try their best to feed the animals and even have their photos taken with their favorite cuddly animals. But what if these animals could now be found in one sanctuary where they can all live happily? A space zoo where you can treat, feed and nurture these special creatures perhaps? Well, that idea could be mysterious at first, yet exciting afterwards. Don't you think?

Space Zoo Fangogo, developed by Manamong, is a free book application where users can experience a different vibe when reading a comic book. You might think that this is just an ordinary compilation of comic strips. Well, you better think twice and hold on to your seats! The main objective of this app is to showcase a unique idea of comic strips to those who are die hard comic fans. With 19 book lists, there are three books written in English while the rest is written in Korean. Per book, there are 10 episodes. In English type, there are three books, 30 episodes all in all. This is a colored, bright and interactive comic strip because of the added features of background music, sound effects and videos to make the story more fun and interesting to read.
The app will surely bring back the old school vibe of the old type of comic strips right at your fingertips. I bet getting a comic book before would cost you a lot and in the end, you will only stack those piles of magazines in your room and forget about it. But now, Manamong has thought of a creative and fun way of doing an apptoon which will cater to those comic readers. Of course an interesting story will make it more appealing to the readers. Why not let your imagination wander in space and meet different creatures like Fangogo and feel the nostalgia all over? This is definitely one amazing comic experience with a twist of moving animation, 3D modelling backgrounds and 2D comic book characters.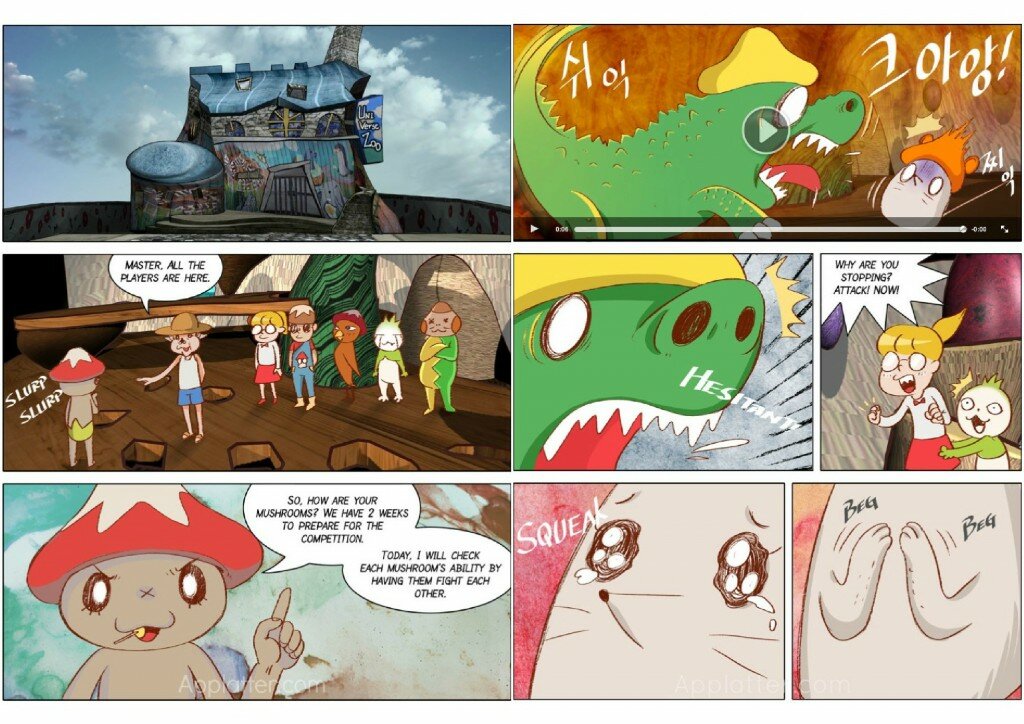 Kirsten Loves
As a comic lover ever since I was a kid, I was really amazed with the excellent graphics of this app! Who would have thought of an interactive comic strip incorporated with music and videos? Only highly talented and creative people could handle this superb idea. I'm not being racist here but If you try the app, I guess you'll be amazed as well. The app is very user friendly with bright and colorful HD graphics and a slick interface. Who would not love this app, considering it's for free? Space Zoo Fangogo deserves a five star rating.
Will you enter the Space Zoo Fangogo?
I bet you're tired of the old school comic books which often makes you even more bored of reading. Fret no more! This fun-filled interactive comic book will definitely keep you reading for hours which will kill the boredom that you're feeling. What's even more fantastic is that, this app is free and available for both and
Enter the Space Zoo, meet new friends and be entertained with this interactive comic book.
Still not convinced? Watch the video below.
Kirsten Griffin
A Fashion Blogger and a Freelance Model venturing into the world of technology.
Latest posts by Kirsten Griffin (see all)