App Review: Trash School Lite
Take heed, the season to be jolly is far from finished! Although Christmas is over and done with, we still have the promise of a New Year to look forward to. For students, this may probably be the best season next to summer because of the long and event-filled vacations. Back in college, the thought of having more than a week of break is heaven in itself and come the time that I'll be face to face with the school gates again, it's as if my feet are made of iron; every step towards it is an agony I could never escape until I graduate. For the school girls and boys out there who are still enjoying their homework-less days, this application called Trash School Lite might tickle your fancy and help you lash out on the dreaded day filled with "Welcome back, students!" banners.

Feel the urge to destroy some school properties? Then you're welcome to do so with this application! Continue reading this iOS and Android app review for more information on how you can be a virtual bad ass!
Ever had that uneasy feeling of being in the school bathroom with clean walls while you have a pen inside your pocket? Ha! There's no point in being a hypocrite now because I did some petty vandalizing whenever I'm faced with perfectly white dividers. But no, don't even think that I wrote some shallow confessions of love there because what's the point? All I did was doodle a bit. So far, that's the only thing that I did regarding school property. But if given the legal chance, I could've thrown a stone on a window or something. (wink)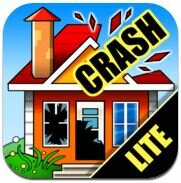 Trash School Lite is deviously created by iTales for both Android and iOS devices for the entertainment and sanity of students who are not yet ready to go back to their chair and listen to their teachers' continuous talk. The gist is easy to catch, you just need to destroy all the school properties you can see on your screen without being caught by a nosy school personnel. This multi-leveled tap game is set to create some extreme havoc! Do your evil plans in record time and you'll be awarded with three stars!
Obliterate The School Supplies!
At first glance, I thought that Trash School was more likely in the line of Office Jerk and Paper Toss wherein you have a target and the goal is to hit it right on. But no, Trash School offers a different game play which I'm not entirely sure if it disappointed me or not. But I'm blaming it on my expectation that's it's going to be a tap and slide type of app. Nonetheless, as I continue trying my luck on destroying school properties, I can't help but enjoy it even though a school already lacks the "scare" factor for me. Plus, I realized now that I'm working that being in school is a different kind of fun that you'd want to hold on to for a little bit more.
Okay, going back to the app…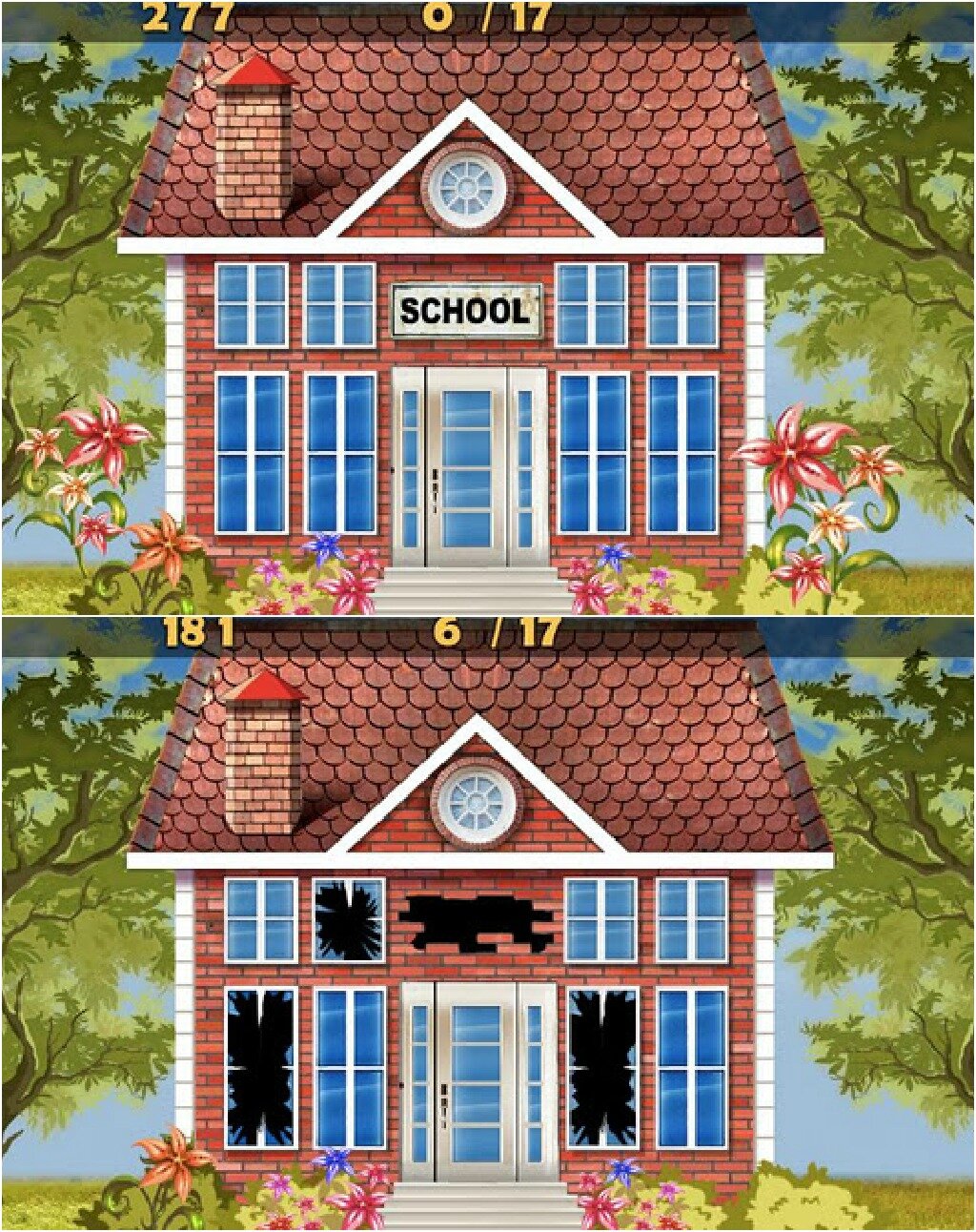 There are numerous levels with different campus scenes. May it be the exterior or even inside the different themed rooms, you have to break all that can be broken. A number is indicated on top of the screen which tells you how many objects can actually be turned into chunks. Your speed will be noted and the faster you are in being a classroom Hulk, the more stars you'll receive. As you progress, you will have to be wary of the teachers or whoever that can jeopardize your jeopardizing plan. If they catch you red-handed, you'll fail your mission but you can always restart the level.
As I have only tried the Lite version of the app, I can't seem to move on from level 4. But I did enjoy the game play not minding how short it is.
Harrie Must Be Expelled
There are no targets here, just multiple amounts of perfectly maintained school properties and a squeeky clean campus. For a simple and easy to master application, Trash School Lite is absolutely addicting. Its graphics are top notch and the sound scoring is great as well but I can't help but feel a little bit OC regarding the books and the blackboard's breaking sound effects. Whenever I tap on them, the sound is that of a breaking glass which of course is not the proper sound of those materials. I do hope the developers will do something about this but if they won't, I don't think it will pretty much be noticeable to a normal game player.
Also, the twist of having to hide from the school authorities is great because it kinda gives an adrenaline rush. Every single time that the teacher's head pops out on the screen, the less than 3-secs of a tap hiatus is too much to bear! Seriously, it's like once you've started getting the hang of the game, stopping is not an option.
Trash School Lite is available in the and for FREE so go ahead and save some space for it. Hey lazy students, you might wanna try this app out if your hate for school already reached Mars. It's so much better not to break the real campus properties, right? Don't you dare get yourself kicked out because of your boredom! But if you want more challenges and supplies to break, then go ahead and download the .
For the meantime, just continue the merry making while your vacation lasts!
Harrie Sade
A caffeine-dependent power tripping damsel who loves murdering keyboards, her shabby photography, and the rain.
Latest posts by Harrie Sade
(see all)